What we're doing about paid parking at Hartland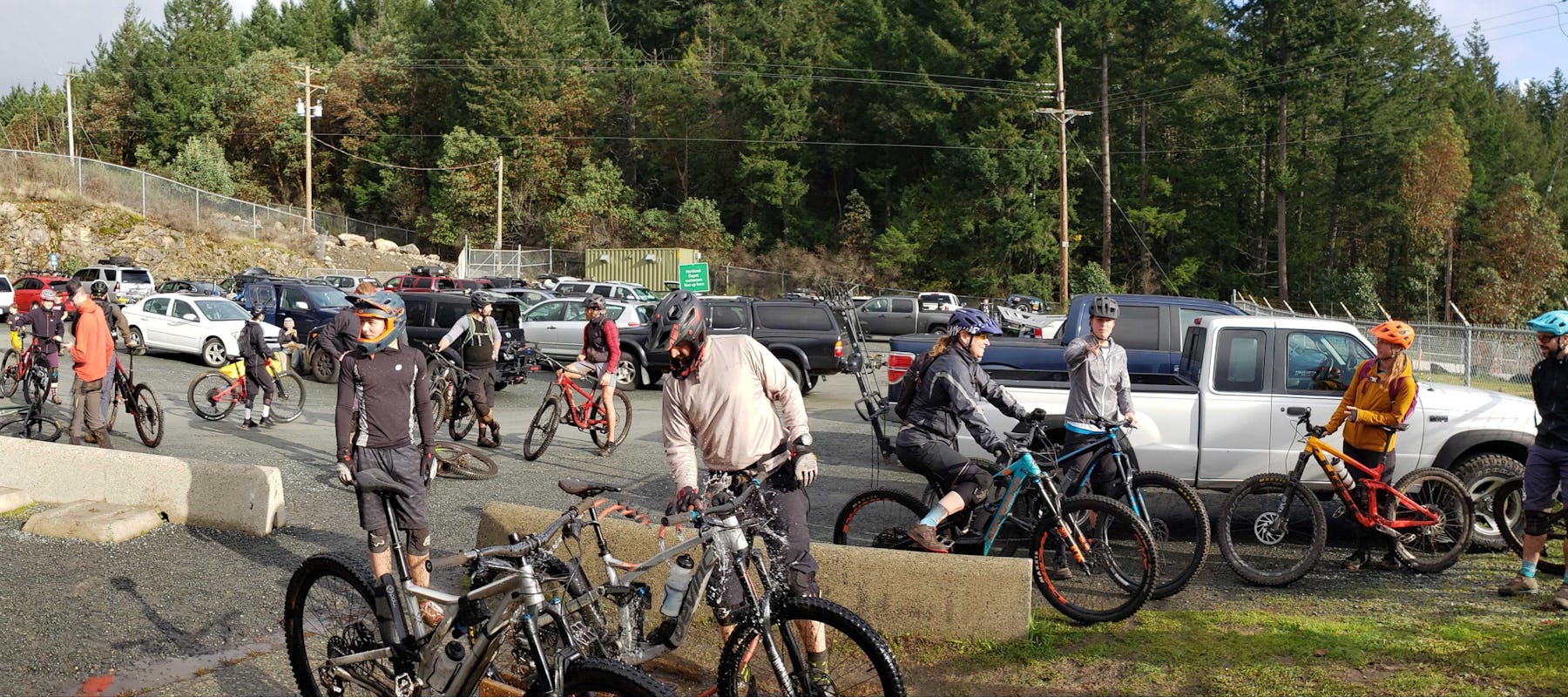 This Wednesday, the CRD Regional Parks Committee board will be considering a plan to implement paid parking across all of the CRD's most-visited parks — including, of course, Mount Work, home to Greater Victoria's most popular trail network. If the proposal goes through, parking fees will start next year, and by 2023, daily parking will cost $7, with a season pass running $60 per vehicle. 
Let's be honest: there's a parking problem at many of our local parks that's only getting worse. This is not the first time that the CRD has considered paid parking as the solution to its funding problem and it appears that CRD directors are determined to implement paid parking in more of our regional parks. In November 2020, the first proposal for paid parking was put to the board. At the time, SIMBS representatives attended the meeting, and spoke out against it. 
Our view then, as it is now, is simple: charging for parking at Hartland will significantly decrease the accessibility to trails, and leave riders with the option of paying to access the trails — trails which volunteer riders have spent time and money constructing — or not riding at all in the Victoria area, since there's no transit option to access trail networks. 
Beyond the notion of charging riders to access trails built with thousands of hours of volunteer labour, there's other issues that we foresee with the CRD's plan, just considering Mount Work alone. There is no system within the current proposal to spend any revenue generated from Mount Work within Mount Work. Paying parking fees to resolve long-standing parking issues within the park is one thing, but with no clear plan for how collected revenue will be spent, the promise that users' fees will improve users' park experience is open to question, at best. 
Further, the CRD's plan lacks specifics about implementation. As with many CRD parks, there are many places that users currently park to access the trails, with the CRD's lot at Hartland just one of them. Parking lots owned by other organizations (such as BC Parks), as well as residential streets, are likely to see a distinct uptick in traffic, leading to conflict between park users and residents — something SIMBS is wholeheartedly against. 
The CRD's plan does list a "stakeholder engagement" in 2021 and 2022, but it seems to be too little, too late: the plan calls for stakeholder engagement to be finalized in 2022, but short-term paid parking to start in the same year, leaving little time for changes or recommendations to be added to the plans — especially since the CRD will have to have contracted a company to run the paid parking by then. 
As we did in November, SIMBS is planning to speak at the upcoming meeting to address these concerns. Our words carry more weight when the community as a whole speaks out, not just SIMBS. At this time, everyone's feedback is critical..
By using the address crdfeedback@simbs.com, your email will reach all of the CRD directors and key staff, and ensure your feedback is heard by as many people as possible. Please, take the time to share your thoughts on the paid parking proposal, and encourage as many members of our community as possible to also do so.