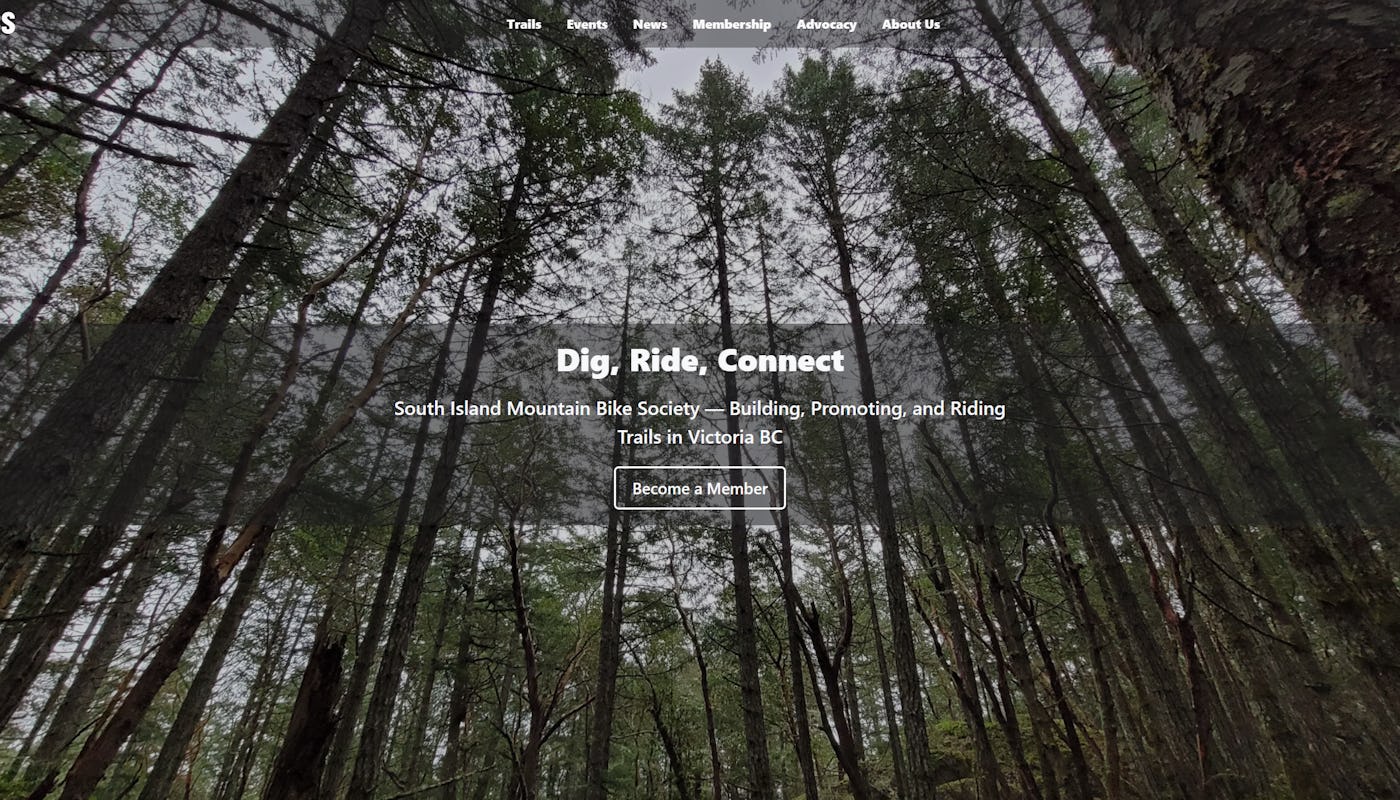 2021 is upon us, and along with it, a new website for SIMBS!

SIMBS has been undergoing a transition over the last couple years, in re-establishing trust with the CRD, breaking new ground in Hartland, and better communicating with (you) our membership. Alongside these changes, I'm proud to present our new website! Our hope is to create a better home for our existing ridership to stay informed about what is happening in the region, enable new riders to learn about where to ride, and improve visibility on current advocacy projects that help riders here in the CRD region.
Alongside this shift in website, is a shift in our membership management platform. We've moved to a new platform called Join It which handles most of the management overhead for us, woohoo! As a result, we can now better manage member signups, renewals, and outreach. All new member signups from now on will go through that platform. To give it a go, head over to the membership page and follow one of the signup links.
If you've already bought a membership in the past year through the old website, don't worry, we're in the process of migrating accounts over and you should expect an email in the coming weeks. If you don't get an email from us/Join It soon, don't hesitate to reach out, we'll be sure to set it straight!